It's not easy to build successful and enduring relationships. Most people take them for granted, and don't realise just how much effort and dedication such relationships require until it's too late. This is especially true in the case of family. These are some of the most important relationships in our lives, but they can break easily if you're not careful. For example, two extremely competitive brothers can struggle to get along, and eventually become estranged if they're not very careful.
Fortunately, it's easy to figure out what you need to do to keep relationships on track, and ensure they remain healthy. There are some key factors you need to keep in mind to succeed in any relationship in your life, and most of them are mentioned below.
1. Be in the relationship for the right reasons
People often apply this advice to romantic liaisons, but it works for all kinds of relationships. Some questions you should be asking yourself - Are you a person's friend because you genuinely enjoy being with him/her, or because you want to be popular, gain an advantage, or because they're important to someone else in your life? Are you in a business relationship with a person because you benefit from it, or are you with them because they're your friend or family and there's personal obligation involved?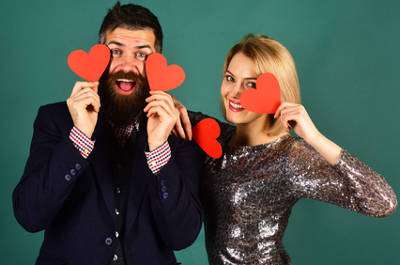 If you're not in a relationship for the right reasons, you'll be continually disappointed with it and eventually start to resent it as well. That's why it's important to be in a relationship for the right reasons and with the right motivation.
2. Always have realistic expectations from relationships
It's easy to romanticise or demonise all relationships based on stereotypes. For example, some people believe that relationships between step-parents and step-children can't be loving and compassionate. Similarly, many feel that best friends are people that share all secrets with one another. The truth is that real relationships don't work like that. It's important to be realistic and learn how they work as they grow. You'll eventually learn to recognise the boundaries of the relationship and work within them.
Realistic expectations and an open mind can help people navigate through a number of hurdles in a relationship. Setting unrealistically high expectations for the relationship only causes problems and can set you up for failure.
Want to Build Better Relationships?
We have online courses with full 12-months' access.
RRP from $229 – limited time offer just $49
FIND OUT MORE!
3. Understand the other person's expectations from the relationship
As well as having realistic expectations of your own from a relationship, you should know what the other person hopes to gain from the relationship too. Not knowing this can cause you to blindly hurt someone, and perhaps not even be aware of it.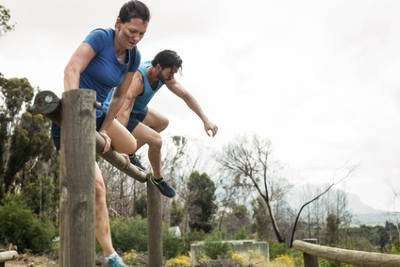 Also, it may highlight from the outset that there is a complete unsuitability between two people, and pursuing the relationship is likely to end up in both parties feeling short changed.
As difficult as relationships are to assign quantifiable values to, even the
economics
field has recognised the fact that expectations within relationships are important, and have consequences. Simply put, it looks at people as being "givers" and "takers". Relationships can work well if both parties are "givers", or when one party is a "giver" and the other a "taker", but when both parties are "takers", there is likely to be a feeling in both parties that they are not getting out of the relationship what they need, which destroys the relationship.
If you are aware of both your own expectations, and that of the other party, in this particular context, it may be better to stop trying to pursue something that will not satisfy either party. Look for a positive relationship elsewhere.
4. Respect is very important
Respect should be the foundation for every relationship in your life, whether it's personal or professional. If there's underlying respect, you can endure all arguments, conflicts, and misunderstandings, and emerge successful at the end of the road. If there's no respect, the relationship will be fraught with insecurity, suspicion, lack of trust, judgment, etc. That can prove to be damaging in the long run.
It's important to respect yourself, respect your partner, respect friends, and family, employees and employers, etc. Relationships with the underlying foundation of respect are the strongest and most secure relationships, and they also tend to last for a long time.
5. Communication
Communication is also very important as it helps resolve conflicts, and avoid misunderstandings. Good communication comes in handy in both professional and personal relationships. It can help you be a good leader, a great teammate, a considerate partner, and even an excellent parent.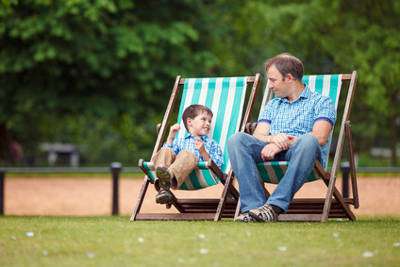 Communication should be a two-way street. It's important to listen to what others have to say, and state your opinions in a clear manner. Open communication goes a long way in building trust and understanding. It also helps ensure there is openness between individuals involved. This can help the relationship endure for a long time.
6. Understand the boundaries
Different people have different boundaries when it comes to relationships. For example, some friends are excellent companions and offer support without hesitation, but they don't necessarily like to communicate as often and might skip on social engagements. The key to a healthy relationship is to understand and respect these boundaries. This applies to every relationship and can help ensure it stays healthy.
It's also important to set your own boundaries and determine what you are and aren't comfortable with. If you don't set boundaries, the relationship won't be comfortable and that will eventually strain your ties with that person.
Let's look at our competing brothers as an example here. On many occasions in sport, siblings both may perform well, but end up competing with one another for the same spot on a team. The cricketing Waugh brothers are an example. The younger, Mark, finally made the Australian team, at the expense of his older brother, Steve, being dropped.
I'm not sure how that affected their relationship, but it could have, so you may have to create some boundaries like not bringing up the subject at family occasions. Leave the topic aside so that the family can have a shared meal, rather than let it negatively affect everybody's mood.
7. Understand people grow and change
Personalities, tastes, and preferences aren't static. People grow, change, evolve, experience life and react, and can change from the time you first met them. The key to a successful long-term relationship is to embrace this change. Sometimes people change so much that it's impossible to maintain a healthy relationship with them. It's important to recognise the signs when a person is changing, and adapt to accommodate.
If the relationship is founded on respect, these changes will not impact it in a negative way. In fact, the changes will add a new dimension and element to it, to keep it interesting. Embracing changes also means you discover new things to like about your friend, partner, relative, and loved one.
8. Forgiveness matters
It's easy to cling to resentment and hesitate to forgive. Humans aren't perfect so they'll make mistakes, hurt each other, fight, and become frustrated. If you're unable to understand these mistakes, forgive them, and learn how to resolve them, your relationships won't last long.
Instead of clinging to resentment, discuss the problem, explain why you're upset, and then forgive when you're ready. This leads to understanding, compassion, and resolution, which has a positive impact on a relationship. Of course, not everything merits forgiveness so it's important to exercise restraint, try to understand the other's position and then learn to forgive.
Make sure you keep these important factors in mind for every relationship in your life, be it personal or professional. Maintaining good and healthy relationships in all avenues of your life can help you repair damaged relationships and reach great heights of success.
With care and consideration, even those extremely competitive brothers mentioned at the beginning can heal their relationship and regain equilibrium, if it was broken. The competition can become friendly and a great motivator instead of an obstacle. Or, by simply learning from these tips, prevent letting he competition damage the relationship in the first place.
Similarly, if you employ these tips, you will go a long way to ensuring that your own relationships are also healthy, and prosper for as long as you want.
Want to Build Better Relationships?
We have online courses with full 12-months' access.
RRP from $229 – limited time offer just $49
FIND OUT MORE!